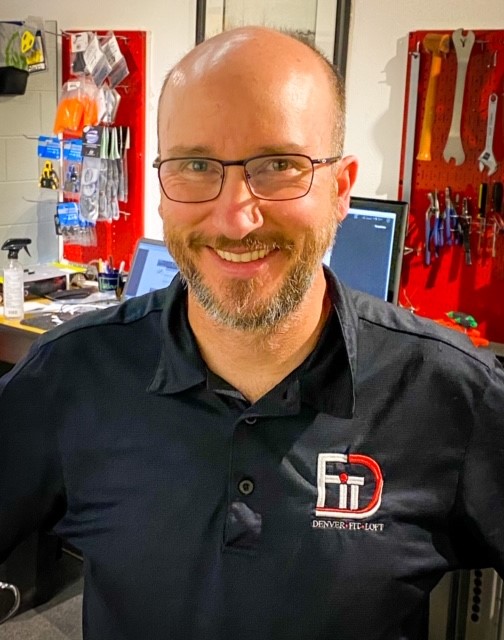 Charles Van Atta
Charles is a 25-year veteran of the bike industry and has a professional bike fit experience spanning 20 years. He stands with a limited few in the world of bike fitting carrying the credentials as a "Certified Master Fit Technician," honing his skills at the prestigious Boulder Center for Sports Medicine.
Before joining the Denver Fit Loft, Charles was a Biomechanics Tech at the Center for Sports Medicine staff starting in August 2011 assisting Dr. Andy Pruitt, PAC, in medical bike fitting.
Charles has spent the last 10 years as the lead cycling biomechanist at the CU Sports Medicine and Performance Center's Cycling Biomechanics Lab in Boulder, Colorado. He has consulted in the design and building of hundreds of custom bicycles based on his refined fitting process. A bachelor's degree in engineering and years of experience as a bicycle mechanic has broadened his perspective on solving most bike fitting challenges.
Charles has always made time on two wheels a part of his life. Soccer, cross country, and distance track running were his athletic focus in his younger years. He discovered mountain biking after college and has competed in numerous endurance mountain bike and other cycling events over the last two decades.
James Sharpe and John Phillips
James Sharpe and John Phillips are integral members to the Denver Fit Loft. Whether it be scheduling your fit, managing the installation of critical new parts, or even building that perfect fitting dream bike, these two guys are here every day to help get the job done. Collectively they bring over 40 years of bicycle industry experience to our business and you're certain to enjoy interacting with them.